Zakynthos Villages and Tradition - Zante Greece
Villages of Zakynthos and Tradition - Zante Greece
Ever wondered what Zante was like before tourism and the development of resorts like Laganas, Tsilivi and Argassi?
Well, there are several villages on the island untouched by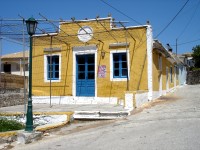 tourism, which provide an ideal place to visit not just to see beautiful unspoilt scenery but also a chance to witness the Zakynthian way of life.
In particular the mountain villages in the north of the island such as Volimes, Kambi and Anafonitria have been particularly unaffected by tourism, as well as other hamlets doted over the island for instance Loucha, Gyri and Exo Hora.
The natives are mainly employed in agriculture, harvesting grapes for wine and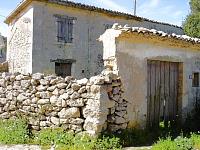 olives for olive oil. Homemade cheeses and honey are sold in some of these villages and are well worth trying. Many of the residents also hand make products using traditional methods such as ceramics, carpets and lace. Volimes is well known throughout Greece for the quality of its handmade goods (lace in particular); the perfect souvenirs for any visitor to take home and enjoy long after the sun tan has faded!
Once you have seen these villages you can use your imagination to apply this to the whole of the island in order to appreciate winter life in Zante, when the tourist resorts are shut and the pace of life slows down, the emphasis shifts from work and the tourist industry to focus instead on family, friends and enjoying the winter.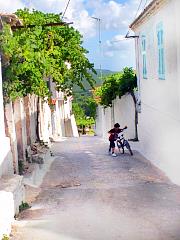 There is much hard work to be done by the islanders in the winter months, harvesting the olives as well as other agricultural work but these can be done in a fairly leisurely fashion by most people and the men find time to visit the local Kafeneia (coffee shops) to catch up on all the local gossip, play a friendly game of cards, backgammon or pool and watch some football.
The traditional villages really should not be missed on a visit to Zante, to gain a deeper understanding and picture of the island's history, culture and also to experience some of the famous Greek hospitality and friendliness for oneself.
Most of these villages also have the bonus of being surrounded by stunning landscapes rich with flora and fauna.