OLIVE OIL
All Olive Oil is produced locally, as nearly all villagers have their own olive groves which they harvest in November.
The oil produced is pure virgin olive oil with a distinctive taste.

Fidelio Extra Virgin Olive Oil - https://www.fidelioil.com/
---
WINE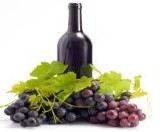 Lots of local wines some produced and bottled by companies on the island but most wine is made by the locals from their own vineyards. Around August the grapes are picked from the vineyards and then produced into wine about September time.

Oenolpi Winery - http://www.oenolpi.gr


Art & Wine Winery - http://www.artandwine.gr


Ktima Grampsa Winery - http://ktimagrampsa.gr
---
CURRANTS
The Zante currants are sundried naturally and this process can often be seen by people who visit in August.
Locals pick their grapes from the vineyards and lay them out to naturally dry underneath the summer sun.
---
CHEESE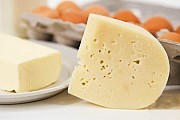 Zakynthos is famous for its unique Ladotyri (oil cheese) which is only produced on the island.
Made from sheep and goats milk and stored in olive oil, it has a distinctive strong salty taste and is a hard table cheese.
---
HONEY
Many locals have their own beehives and produce a delicious flavoured honey which is unique to Zakynthos.
---
MANTOLATO
Mantolato is locally produced nougat made from egg whites, almonds, sugar and honey and is often eaten around carnival time.

"Zante Pleasure" - Mantolato Factory - http://www.mantolato.gr
---
FYTOURA
Another local sweet often sold by the roadside at festival times and is made from semolina, fried and covered in lots of sugar.
---
PASTELI
Local sweet made from sesame seeds, honey and almonds and can be found in local shops or sold by the roadside during festival times.

"Zante Pleasure" - Mantolato Factory - http://www.mantolato.gr
---
PERFUMES


The Razi Aroma Perfumery has been creating since 1963, unique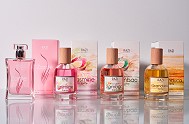 and authentic perfumes inspired by Zakynthos's exciting Mediterranean landscape and reflecting its vivid energy.
Each perfume mirrors the island's natural beauty. From the aroma of a blooming garden to the fresh breath of a pine forest and from the pure wind of the Ionian Sea to the bright morning sunlight.

"Razi Shop" - Perfumary http://www.raziaroma.com
---
CERAMICS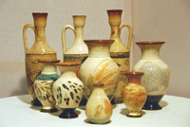 Zakynthos has many pottery workshops where artists produce beautiful handcrafted ceramics. Some workshops offer you the chance to see the process and make your own pieces.
The ceramics are made by moulding the clay, decorating the piece using spikes and traditional tools, firing it in a kiln and then colouring and glazing the product.
These traditional handmade methods and designs from Byzantine times mean all pieces are unique.